These mini-reviews are all high fantasy – one of my favourite genres of all time! None of these are spoilery, but the last one (The Republic of Thieves) contains spoilers for the first two Gentleman Bastard books (The Lies of Locke Lamora; Red Seas Under Red Skies). Without further ado, I give you one crazy pirate-filled adventure in The Assassin's Curse; one dark and fascinating world in A Darker Shade of Magic; one explosive, mindblowing series beginner in Half a King; and one epic story in The Republic of Thieves, with a bonus of the character you've been waiting to read about since page one.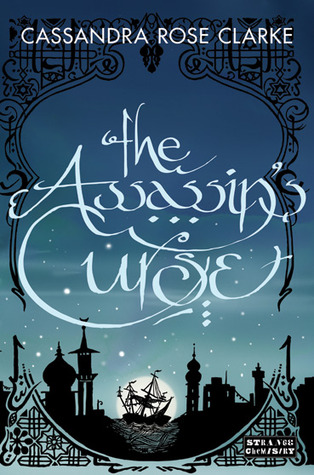 The Assassin's Curse by Cassandra Rose Clarke (The Assasin's Curse, #1)
Read: Jan 13th, 2015
Genre: high fantasy
Rating: ★★★★☆
Entertaining and inventive! Even though it has the escaping-arranged-marriage trope as its inauspicious start, it got so much better. I actually really grew to love the coarse, piratey Ananna. I'm glad she's not one of those heroines that's desperately trying to earn the badass label; she's just doing what she does, which is spreading craziness. It's not a perfect book, but it's a promising beginning, and I'll definitely continue reading the series.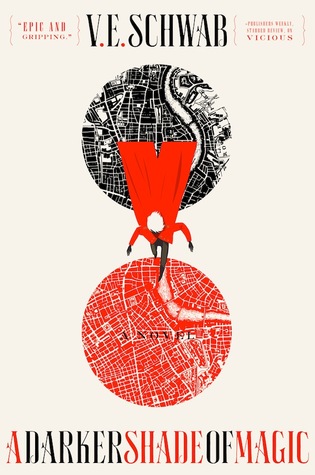 ARC: A Darker Shade of Magic by V.E. Schwab (A Darker Shade of Magic, #1)
Read: November, 2014
Genre: high fantasy
Rating: ★★★★☆
I received this free review copy from the publisher in exchange for an honest review.
A Darker Shade of Magic has one thing that stands out above all other good things about it – the worldbuilding. I mean, wow. It was amazing. We're introduced to four different Londons – Red, White, Black, and Grey – and people who can travel between them. I adored the setting. It brought to mind Pullman's His Dark Materials series (one of my favourites). The characters were just as wonderful to read about. Sign me up for the Kell and Lila fan clubs! What I felt was slightly lacking was the plot. Somewhere along the way, the original goal of the protagonists gets lost and swallowed by another conflict – which, all right, I can understand and accept under certain circumstances. But for that goal to shrink in significance from world-saving importance to something far too easily resolved in the last hour? Um, no. I fully admit that I was reading it very fast – add extremely readable to its good qualities – but I think even the fastest of readers should never come to the point where they need to flip back and reread to understand why the raison d'être of the novel has suddenly been waved away. I know that Schwab is a talented author, so I'll hold her up to a higher standard. I expected better than that flimsy resolution. But I will gladly wait for the rest of the series because the world she's created is such an excellent escape.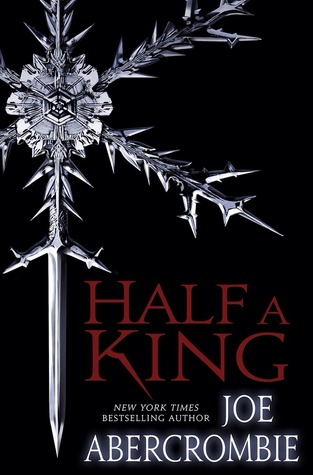 Half a King by Joe Abercrombie (Shattered Sea, #1)
Read: Feb 6th, 2015
Genre: high fantasy
Rating: ★★★★★
Okay, wow. I picked up this HF with moderate expectations because a) I know better than to get my hopes up with HF but b) so many reviewers are raving about it. And all that raving is completely warranted. Half a King kind of reminded me of The Lies of Locke Lamora, with its engaging setting, clever-as-hell main character, and shocking plot twists. This right here is an amazing start to a series that will no doubt be fabulous. I loved the main character Yarvi and his struggle for appreciation. And the secondary characters were so cool too – from his ragtag band to his mentor to his formidable mother. I'd recommend this to every HF fan out there.
The Republic of Thieves by Scott Lynch (Gentleman Bastard, #3)
Read: October 2014
Genre: high fantasy
Rating:  ★★★★½
The third installation of the rollicking ride that is the Gentleman Bastard series, The Republic of Thieves brings partners-in-crime (literally!) Locke and Jean into their first direct contact with the Bondsmagi – and not the way you'd expect. Of course I'd worship even Scott Lynch's most worthless garbage, but this book was far from that. I don't need to remind you of the hilarity and breathtaking conspiracies that takes place in his books, because I've waxed poetic about that in my reviews for the first two books in the series. Also we finally, finally, finally meet Sabetha! *squeals*