If you're like me, then you're not the type to go out on February 14th. What I want more than anything? A nice romance, my music, and a comfortable spot to read. Whether the romance will leave me smiling like an idiot or bawling is irrelevant. The fact of the matter is, my date is a book this Valentine's Day.
Like it has been every Valentine's Day.
And because I'm nothing if not helpful, here are five books you should pick up and snuggle with this Valentine's Day (pair with chocolate and happy music).
Love, Rosie (or Where Rainbows End) by Cecelia Ahern. I know, a Cecilia Ahern recommendation is about as clichéd as a Nicholas Sparks recommendation (which I would never give). But this book has both the cute factor and the cry factor. Which makes it pretty damn good, IMO. Also, there's a movie adaptation of it starring Lily Collins and Sam Claflin (!!!) that I just watched, which is equally cute.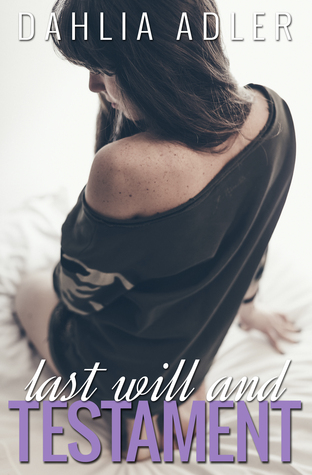 Last Will and Testament (Radleigh University, #1) by Dahlia Adler. If you like your contemp romances a little less cutesy and a little more bad, then this is the book for you. Not only does it have the cry factor, but it also has a swoon-worthy romance you will die for. And a heroine who's not only a person of colour, but a fabulous MC you'll totally root for. (Just a mention, this is New Adult, not YA.)
Ask Again Later by Liz Czukas. This book is absolutely blessed with an overabundance of the cute factor. It is so, so adorable. And it's not saccharine either. Guaranteed to keep you glued to your comfortable seat of choice and leave you grinning like a weirdo. Read my ARC review here.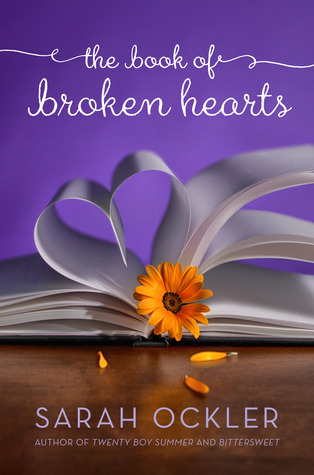 The Book of Broken Hearts by Sarah Ockler. No matter how often I read this book, I always, always cry. Which, believe me, leads to some very awkward family situations. This book has a whole lot of the cry factor, but counterbalances that with a swoon-worthy love interest and crazy chemistry. This is possibly one of my favourite contemporaries ever. If you (like me) are obsessing over Jane the Virgin, The Book of Broken Hearts has a similar feel to it (although with more sads), and the bonus of awesome South American families.
Anna and the French Kiss (Anna and the French Kiss, #1) by Stephanie Perkins. A romance you will definitely root for and characters who are so easy to relate to! This book has the swoony backdrop of Paris to boot and just the right amount of tragedy. Fun, light-hearted, but not without weight.
What books would you recommend this Valentine's Day?