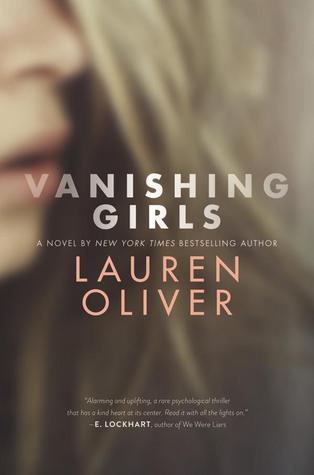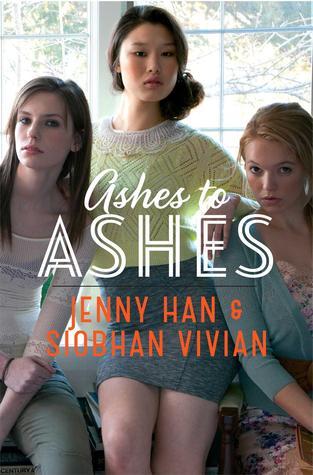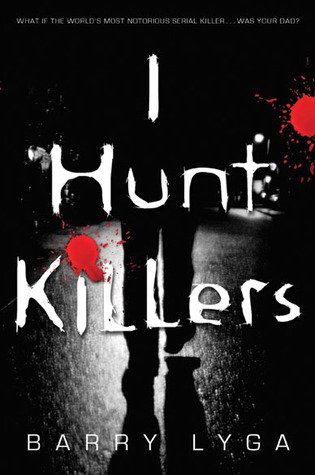 Thanks to my recent thrillers kick, I've dug out a whole load of YA mysteries. Some (Wicked Little Secrets; I Hunt Killers) pack a punch, while others (Liars, Inc.; Vanishing Girls; Ashes to Ashes) fell flat. Without further ado, here they are!
Wicked Little Secrets by Kara Taylor (Prep School Confidential, #2)
Read: April 3rd
Genre: mystery, contemporary 
Rating: ★★★★★
Okay, how do I start on the sequel to a book I adored? Wicked Little Secrets was the perfect follow-up to the fabulous Prep School Confidential. More mystery, more drama, and more scandal ensue as Anne snoops around her yuppie-filled prep school. Things have calmed down since Isabella's death, but Anne is too curious and too stubborn to let the open ends go. She unveils a mystery that could damage her relationship beyond repair—or worse, get rid of her for good this time. What I loved about Wicked Little Secrets is the visible change in Anne. She's still the headstrong, street-smart sleuth she was, but she's scared, she's worried, she's borderline obsessed. The events of the previous semester really have taken a toll on her and I'm so so glad the author didn't shy away from that or brush it aside. More and more I find that this series completely sidesteps the shallow chick lit route it could've taken. Read it, now!
Liars, Inc. by Paula Stokes
Read: April 9th
Genre: mystery, contemporary
Rating: ★★★¾
Liars, Inc. is a good book. It comes with a likeable main character, a fabulous half-Indian love interest I wanted to high-five all the time, and loads of scandal. My problem with it—and it's a pretty big problem—is that I guessed the plot twist. To be fair, it was probably a lucky guess on my part. Despite this, I have to say Liars, Inc. is extremely, extremely readable. I picked it up, and didn't put it down once. I'm pretty sure I read it in the space of two hours, actually. It was fast-paced and enjoyable and I'd certainly recommend it. It didn't score so high because it didn't blow me away—and call me crazy, but I expect suspense novels to blow me away. I'd still say give it a go, though.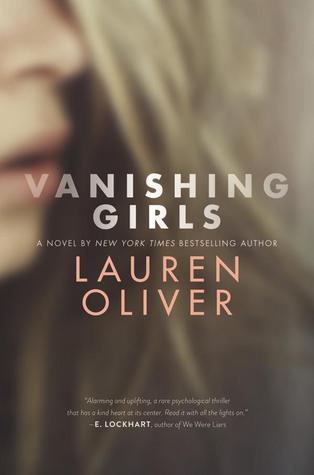 Vanishing Girls by Lauren Oliver
Read: March 18th-19th
Genre: mystery, contemporary
Rating: ★★★½
Vanishing Girls suffers from the same problem as Liars, Inc.—predictability. It's made even sadder by the fact that I loved the book all the way up to the ending, and it would've made a solid 4.5 at least. Maybe I'm being harsh, but all that build-up in Nick and Dara's story to…that ending? It was a slow-paced novel, but I didn't mind that. I relished the build-up. But the problem with a slow book leading to an explosive conclusion is that the conclusion absolutely has to be explosive. And okay, it's not the book's fault. Poor thing. It's just, that ending has been done so many times that it's possibly the most trite ending in suspense/thriller novels today. It wasn't mindblowing because it's bordering on cliché. When I got to the end I was actually praying that there would be a second twist or something. But…nope. The thing is, Dara and Nick's relationship was amazing to read. I love books that explore the complexity of sibling relationships, especially sisters'. If only the conclusion hadn't been so underwhelming.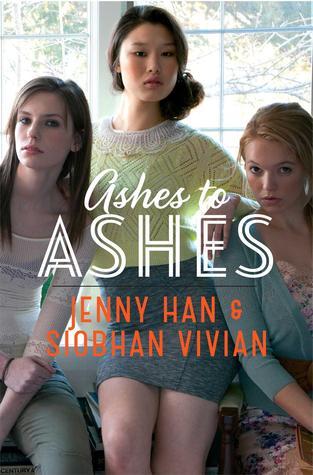 Ashes to Ashes by Jenny Han & Siobhan Vivian (Burn for Burn, #3)
Read: Feb 1st
Genre: paranormal, contemporary
Rating: ★★☆☆☆
Did someone say underwhelming conclusions? Let me introduce you to the most awful ending to a fabulous series.
I loved the first two books in this series, and the cliffhanger at the end of Fire with Fire left me screaming. Never mind that it was a bit predictable (hello, Vanishing Girls), I was still dying to know what happened next. And then I waited like a year for this. The story falls into some crazy paranormal weirdness, with the most timid, sweet character transforming literally overnight into some whacko cookie-cutter villain. Not to mention, this book chucked Kat's life pretty much out of the window and that's where I draw the line. I like Lillia. I have a weakness for the characters everyone else sees as privileged and spoiled and living la vida loca (and I'm pretty sure people think Lillia is overprivileged. My best friend pretty much hates her.) But this book literally revolved around her, and her idiotic love life, and her stupid decisions why Lillia why why why— Before, we had Kat to balance out Mary and Lillia with her badassery and snark. Ashes to Ashes just made it very clear that with Kat playing second fiddle, the other characters just get annoying. And that ending. I'm not sure if I was reading fast to find out what happened or to just get it over with already. Honestly, if you haven't picked this one up yet, AVOID AVOID AVOID.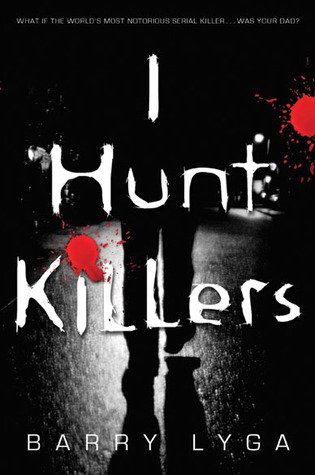 I Hunt Killers by Barry Lyga (Jasper Dent, #1)
Read: April 4th
Genre: mystery, horror
Rating: ★★★★½
I Hunt Killers comes with just about the most fascinating premise ever—the life of an infamous serial killer's son. The main character Jasper lives in constant fear of snapping one day and ending up just like his father, and because he spent his childhood actually 'learning' from his dad, he certainly has the skills to do it. When a series of killings near his sleepy town mirror his father's first kills, Jasper knows things are really bad. With his friends and the officer who put his father behind bars, Jasper has to figure out who's leading them on this chase, and why they're doing it. It's an amazing psychological read, and I think the best part of this book for me was living in Jasper's head. He's not angsty, but he's way more than troubled. His perspective is pretty terrifying to read, considering that the small voice in his head is his dear old dad's giving him murder-related advice. But despite the fact that's he's seriously messed up, Jasper is really easy to empathise with. Add to that the adorable friendships he has and his kickass girlfriend, and you definitely want to check this book out.