Here we are again. Me apologising for being gone so long. Let's skip over the excuses and get straight to some of the best books I've read since last I blogged, and I'll have book reviews (!!) coming your way soon!
I Believe in a Thing Called Love by Maurene Goo. I'll be honest, I was worried I wouldn't like this because it sounded almost too cutesy. But Desi and her antics totally won me over. This book was equal parts hilarious and heartfelt.
The Swan Riders by Erin Bow. As usual I maybe understood… 70% of this book? Maybe? But I enjoyed what I understood… sort of? Anyway, great follow-up to The Scorpion Rules!
Saints and Misfits by S.K. Ali. How can a book tackle really serious and sensitive issues, but still have moments of hilarity? I'm still scratching my head. I loved Janna's voice and I laughed and cried with her through this book.
Beartown by Fredrik Backman (trans. Neil Smith).  I'm definitely going to review this book because I could write a whole novel on how amazing it was. For a hockey fan, it's really good at understanding what makes passion for hockey so obsessive and all-consuming, but you don't have to know anything about the sport to enjoy how well-written this novel is. Seriously, how is a book this good in translation?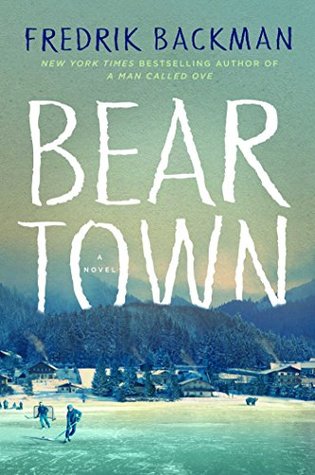 Windwitch by Susan Dennard. I think I actually enjoyed the sequel to Truthwitch better than the first book; the characters are fleshed out beautifully and we finally meet some long-awaited characters… I won't say whom.
The Traitor Baru Cormorant by Seth Dickinson. Hardcore fantasy fans, buckle up, because I don't think I've ever read a book that packs that much cleverness, action, diversity, and emotion into one volume. It's an incredible look at colonialism; trade treaties and annexations go far deeper than wars. If you're waiting for a fantasy masterpiece to fall into your lap, this is it.
Everything Leads to You by Nina LaCour. I'd been meaning to read this book for a long time, and finally getting around to it was a great decision. It's warmth and sunlight and just an absolute pleasure to read.
Stay tuned for closer looks at these books… and some reviews of books I didn't enjoy so much.