I'm back! Very late, I know, but maybe reviewing twelve stories at once will make up for it?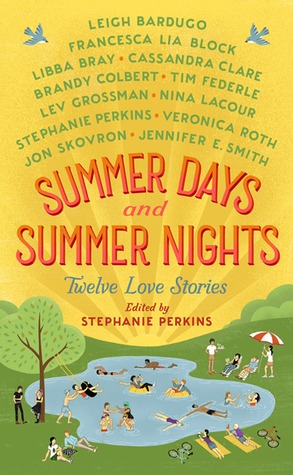 Editor: Stephanie Perkins
Series: Standalone
Read: May 21st-24th
Publisher: St. Martin's Griffin
Release Date: May 17th, 2016
Genre: romance
Rating: ★★★½
In short: Some of these stories were absolutely wonderful, some less so, much like in Perkins's previous anthology.
Goodreads: Maybe it's the long, lazy days, or maybe it's the heat making everyone a little bit crazy. Whatever the reason, summer is the perfect time for love to bloom. Summer Days & Summer Nights: Twelve Love Stories, written by twelve bestselling young adult writers and edited by the international bestselling author Stephanie Perkins, will have you dreaming of sunset strolls by the lake. So set out your beach chair and grab your sunglasses. You have twelve reasons this summer to soak up the sun and fall in love.